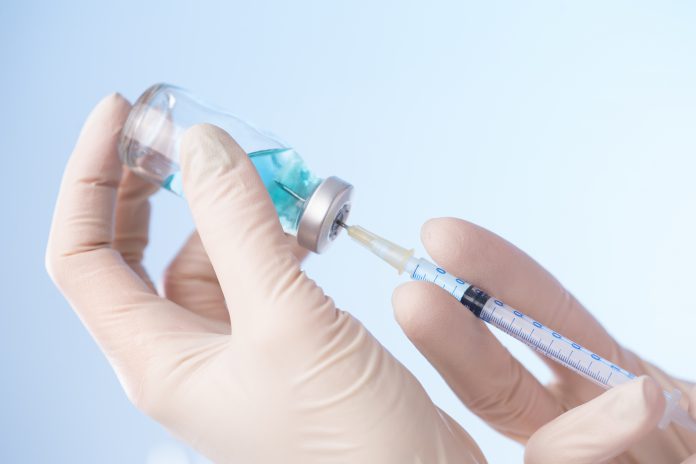 I have been trying to figure out what my medium to long-term lifestyle may be once the enforced Covid-19 lockdown in South Africa is lifted.
Logically, it seems that fellow organ donor recipients in South Africa and I must prepare for the long-haul until a vaccine is found – continued self-isolation in our home environments even after the enforced lockdown is lifted for the general public.
And that vaccine is unlikely to be available for at least another year – and with a longer wait likely for the world to be properly stocked.
I have spoken to three cardiothoracic surgeons who confirm my sense that I will not be trawling the highways and byways anytime soon.
As a heart transplant patient, I take a daily cocktail of immunosuppressant drugs which lowers my body's natural immune system – my ability to fight foreign objects, organisms, viruses which unwittingly enter or are introduced into my body.
Without the suppressant effect of these drugs, my body would constantly be acting against my donor heart, which it treats as a dangerous foreign organism.
The immunosuppressant or anti-rejection tablets suppress the body's ability to fight any foreign organism, including my new heart, by lowering the amount of white blood cells, integral to the human immune system.
The Covid-19 disease is among the most easily transmitted viruses around, hence the global response to promote social distancing and basic hygiene. Most of those infected will have mild to moderate symptoms and will recover with no long-term negative effects.
But we know that some will be severely ill. High-risk people who must take extra precautions include the elderly, those with chronic comorbidities (other illnesses), and those living with compromised immune systems like HIV patients and organ transplant recipients.
Three cardiothoracic surgeons – Dr Willie Koen at Christian Barnard Memorial Hospital in Cape Town, Dr Robbie Kleinloog at Gateway Hospital in Durban and Dr Martin Sussman at Joburg's Milpark Hospital – confirm that voluntary self-isolation will be the way of life for organ transplant recipients until a vaccine for Covid-19 is developed and widely available.
Early research from China due to be published in the Journal of Heart and Lung Transplantation, indicates that the experiences of heart transplant recipients who are infected with Covid-19 may be no different to non-heart transplant patients with infection – with one patient having severe illness and another only mild symptoms.
But Dr Koen said that "anyone who falls into the high-risk group will have to go into voluntary lockdown" once the enforced lockdown is lifted.
He said the Covid-19 mortality rate increased to 50-50 odds for high risk patients, although the "baseline" health status of every patient, including an organ recipient, was a crucial factor.
"You get a strong transplant patient who has excellent health, runs a marathon and works a normal day. Then you get a patient who struggles.
"Until we get a vaccine, recipients will have to stay in voluntary lockdown."
Dr Kleinloog from Gateway said it was "reasonable" for organ recipients to self-isolate regardless of the lifting of the national lockdown.
He said there was "no rule" about what transplant recipients should do to avoid infection apart from the social distancing and basic hygiene protocols which applied to everybody.
"We're all making our own new rules and theories. It would be a reasonable thing to say that recipients would have to isolate for the duration of this pandemic (until a vaccine is produced)."
He said that, before their transplant procedure, organ recipients were in a similar category of risk as a result of infection, as the elderly or other debilitated patients,
After the transplant, they were at a much higher risk than other high-risk individuals, as the immunosuppressant drugs "rendered them immune incompetent".
"The transplant patient is suppressed because we don't want the body to attack the transplanted organ."
Dr Martin Sussman of Johannesburg's Milpark Hospital said it was "a safe bet" that transplant recipients must stay at home – "not a strict lockdown but with a lot of precautions" until a vaccine became available.
"But I think it will be a universal situation (for non-transplant recipients) as well," he added.
In the China study, one male heart transplant recipient, 51, was severely affected by Covid-19 infection, requiring a month-long hospitalisation, intravenous medication, oxygen support and withholding of immunosuppressant drugs for 12 days. Another patient, 43, had mild symptoms including fever for two days, was quarantined at home and then admitted to hospital for a week.
The Chinese doctors point out that further large-scale epidemiological study is required to determine if organ transplant recipients are more susceptible to Covid-19.
Koen said the reports from Asia of a "second wave" of infections was "very scary". It was not clear if the virus remained "latent" in the body like the HIV infection or if the individual was re-infected.
"If it is latent, it means we will never clear ourselves from this virus. If it is a re-infection, that's better."
Please consult your primary healthcare professional about your ongoing treatment during and beyond Covid-19.
TRANSPLANT RECIPIENTS SHOULD STAY HOME TILL VACCINE ARRIVES